We create landmark moments. Ones for sharing, for inspiration,
for opportunities, and for engagement.
We create momentum.
Across the globe, all year round, our seminal events unite and mirror us. They unite us
as professionals worldwide whose work and passion create a wine and spirits industry abuzz with life.
They mirror us because they stimulate our natural conviviality and facilitate opportunities.
Our values drive us. They are what makes us unique. If we were to sum them up in just three words, they would be: conviviality, sharing and performance. Find out more about our CSR commitments too, and our ambitious target of becoming carbon neutral by 2030.
THE STRENGTH OF SOLIDARITY
Closeness, receptiveness and loyalty
A SENSE OF SHARING
Trust, passion and open-mindness
AN APPETITE FOR PERFORMANCE
Ambition, Agility and Determination
1981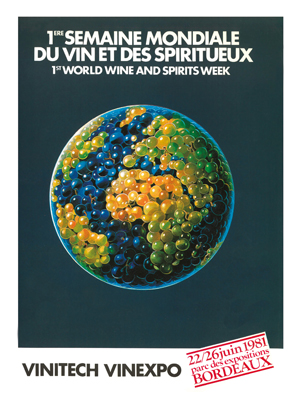 THE BORDEAUX CCI ORGANISES THE FIRST VINEXPO EXHIBITION.
From 22 to 26 June, 11,000 visitors and 500 exhibitors gather.
1984
ADHÉSION GROUP CREATES THE WORLD WINE MEETINGS, THE FIRST BUSINESS CONVENTION FOR WINES AND SPIRITS
First convention in Blois (Loire Valley).
1991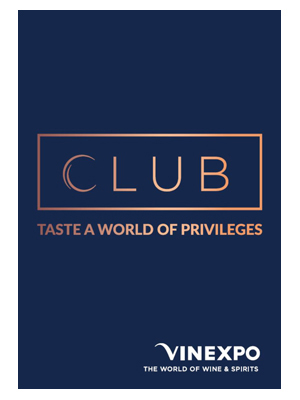 VINEXPO BORDEAUX – CREATION OF CLUB VINEXPO
The Vinexpo Club is established and brings together the top wine and spirits buyers around the world in a dedicated area at the heart of the exhibition.
We create encounters and engagement in all the key and emerging wine and spirits markets around the world,
to enable industry members to develop their business and connect with all their opportunities.