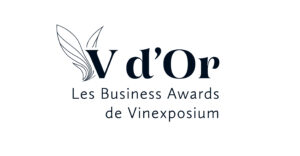 The V d'Or College, made up of international industry professionals, will carry out a preliminary selection of the finalists, allowing them to create the list of nominees by category. This list will be unveiled in autumn of 2023 at a press conference.
A second selection phase will then take place, and the names of the winners will be announced on 11 February 2024, ahead of the inauguration of Wine Paris & Vinexpo Paris 2024. A single winner will be declared for each category.
1- Get a sneak preview of the industry's most inspiring and innovative projects
From October 2023, you'll have access to the V d'Or 2024 candidate initiatives.
2 – Play an active part in building a desirable future by voting for promising projects
Voting is reserved for members of the V d'Or College.
3 – Join an international network of committed experts and professionals
Benefit from exclusive meetings with V d'Or stakeholders, organized by Vinexposium.
4 – Gain visibility with Vinexposium's global community
In March 2024, you in turn will be revealed in content communicated to our global community.
"*" indicates required fields